Discussion Starter
•
#1
•
Love my naked bikes, but wind resistance and buffeting are a problem. XSR700 is no exception.
After some research I was about to get the Dart Marlin (good reviews, but not cheap). Wasn't convinced how much benefit I'd get from a small windshield so decided test benefits of a small screen with this cheapie.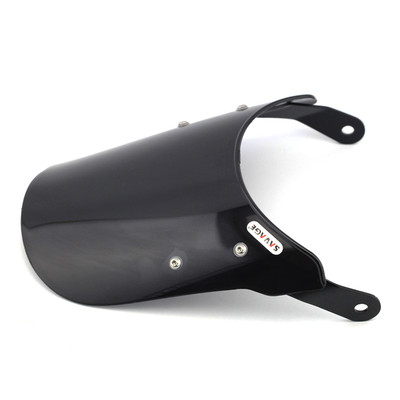 Reduce wind speed and airflow for a more comfortable ride. Protect motorcycle rider from the wind, thrown-up rocks, and debris. -Windshield Thickness: 2.5mm. -Bracket Material: 3mm Aluminum plate. -Color: Black.
It was cheap and easy to install BUT just pushed the air from my chest to my helmet. At 70km/h sounded like a jet taking off. Surprising just how much difference it made; just not good.
Take 2 was a bit more radical. Larger screen (made for cruisers)... Yep! Mainly to help push some wind above my head, but also figured it might look OK in that retro feel. This is it: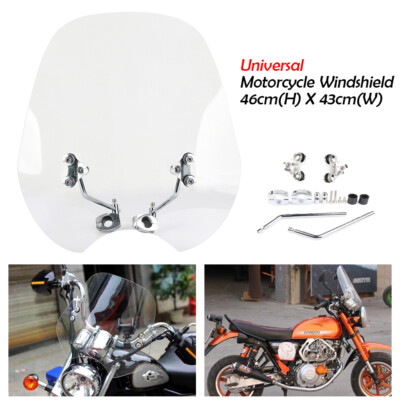 1 x Windshield With Hardware Kits. Protects A Driver From Flying Debris And Acts As A Fairing To Deflect Wind, Rain, Mud On The Trail. Color: Clear. All products are quality checked. Otherwise deal is final.
Man, that's a long eBay link...
I gotta say, it looks pretty good and does a decent job. No instructions (eBay special) and had to change two screws. We'll see how long it lasts. It gives me the confidence to spend more on a better quality unit down the track.
Still in lockdown here in Melbourne so haven't taken it on the highway yet. Will report and post pics if anyone is interested.